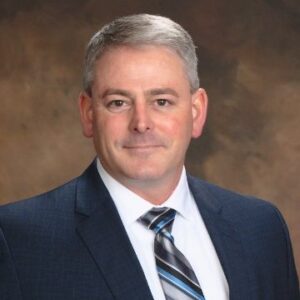 Lenn Caron oversees all aspects of planning, design and construction of major and minor capital projects; operations, maintenance and cleaning of all university facilities and grounds; production and distribution of campus utilities; and operation and maintenance of university vehicles. Mr. Caron also oversees the campus Bookstore operations as well as operations at the Columbus Center in downtown Baltimore.
Prior to joining UMBC, he served 30 years in the U.S. Navy with the last 16 years as a Civil Engineer Corps Officer, overseeing the Navy's military construction program as well as managing the facilities and infrastructure of a number of U.S. military bases.
He has a Financial Management MBA from the Naval Postgraduate School and a Bachelor's of Science, Mechanical Engineering degree from Oregon State University.