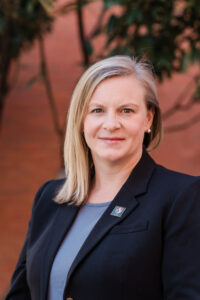 Kristy Michel is the current Director of Budget and Resource Analysis at the University of Maryland, Baltimore County.  Joining the University in 2018, Ms. Michel is responsible for managing all aspects of the annual operating budget development for the campus.
Prior to this role, Ms. Michel served as the Chief Financial Officer and Deputy Superintendent of Schools at the Maryland State Department of Education (MSDE).  In this capacity, Ms. Michel oversaw all financial matters in the Department's $8 billion operating budget, including funding for Maryland's 24 local school systems.
Prior to joining MSDE, Ms. Michel served in the Maryland Department of Budget and Management (DBM) for seven years, moving from Budget Policy Analyst to Supervising Budget Examiner to Assistant Director for Fiscal Planning.  She assisted in strategic planning for Governor Martin O'Malley's annual budget and managed fiscal planning activities.  In her earlier role with DBM, Ms. Michel provided technical expertise on aid to K-12 education and higher education.
Ms. Michel holds a Bachelor's Degree in International Relations and Spanish from Bucknell University (2002), and a Master's Degree in Public Policy with a concentration in Education Policy from the University at Albany (2006).