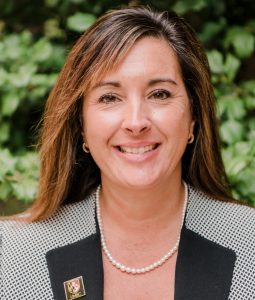 Kathy L. Dettloff is the Vice President for Administration and Finance at the University of Maryland, Baltimore County.  Ms. Dettloff leads the financial management and planning for the $500 million budget, and is responsible for all University Operations including facilities management, emergency operations and the University's Police Department.  Additionally, Ms. Dettloff is responsible for all Administrative Services and Human Resources functions.  Ms. Dettloff serves on many committees across the University and serves as a liaison with University System of Maryland and State officials.
Prior to joining UMBC, Ms. Dettloff served as Vice President of Finance and Budget and Associate Treasurer at Rutgers, The State University of New Jersey.  In this role, she was responsible for providing university-wide leadership and broad strategic oversight to the areas of the Controller's Office, University Budget Office, Treasury, Risk Management and Insurance, and University Finance and Administration's Shared Services.
Prior to her time at Rutgers, Ms. Dettloff was the Chief Budget Officer at the University of Delaware, where she provided budgetary guidance and consultation to the president, provost, and key senior leaders of the university. During her time there she fostered a collaborative approach to budgeting and financial planning. Previously, she held various positions of increasing responsibility at Johns Hopkins University, culminating in Budget Officer.