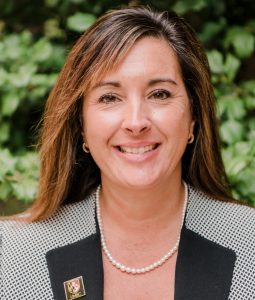 As Associate Vice President for Financial Services, Ms. Dettloff oversees all financial areas, including financial reporting, budget development, accounts receivable, general ledger, inventory control, accounts payable, and contract and grant accounting. In this role, Ms. Dettloff works with UMBC's councils and committees to communicate relevant information and provide important data to inform decision-making and support UMBC's mission and vision. She serves as liaison with University System of Maryland and State officials.
Prior to joining UMBC, Ms. Dettloff served as the VP of Finance and Budget and Associate Treasurer at Rutgers, The State University of New Jersey.  In this role, she was responsible for providing university-wide leadership and broad strategic oversight to the areas of the Controller's Office, University Budget Office, Treasury, Risk Management and Insurance, and University Finance and Administration's Shared Services.
Prior to her time at Rutgers, Ms. Dettloff was the Chief Budget Officer at the University of Delaware, where she provided budgetary guidance and consultation to the president, provost, and key senior leaders of the university. During her time there she fostered a collaborative approach to budgeting and financial planning. Previously, she held various positions of increasing responsibility at Johns Hopkins University, culminating in Budget Officer.