With over 26 years of higher education experience, Terry Cook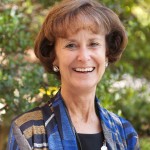 joined UMBC in 2008 and serves as the Senior Associate Vice President of Administrative Services. Her responsibilities include for facilities management, procurement, environmental health and safety, management advisory services, bookstore, food services, campus card, mail services, Columbus Center research facility, and real property. She also serves as the role of #2 in Administration and Finance and handles matters in the Vice President's absence.
Previously, she served as Senior Associate Vice President at the University of Maryland University College (UMUC) and spent 15+ years at the University of Maryland, Baltimore (UMB) with positions in both Facilities Management and Procurement. As UMB's Director of Architecture, Engineering & Construction, she had responsibility for an annual construction volume of $100M with services provided to five (5) University System of Maryland institutions in the Baltimore area including UMBC.
She has a Master in Social Work from Boston College and a B.A. degree in history and secondary education and a Masters in the Art of Teaching Social Studies from Loyola University in New Orleans.