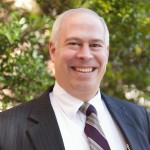 Ben Lowenthal is Associate Vice President for Financial Services at The University of Maryland, Baltimore County where he serves in a critical leadership role in financial management, PeopleSoft implementation and student service coordination. He has been serving UMBC since August of 2008.
Prior to joining UMBC, Ben served in progressive leadership roles in three other campuses within the University System of Maryland from 1994 – 2008; Fiscal Officer at University of Maryland, Baltimore; Comptroller/PeopleSoft Systems Manager at University of Baltimore; and Assistant Vice President, Finance/Controller at the University of Maryland, University College.
Ben's experience prior to joining the University System of Maryland included serving as a Project Coordinator and Fiscal Officer/Financial Aid Administrator for Ner Israel College.
Ben has been a registered CPA since 1987. He earned his M.B.A. in Finance from the University of Baltimore (1993) and a Master's (1991) and Bachelor's (1987) in Talmudic Law from Ner Israel College.